Consulting Jobs in New York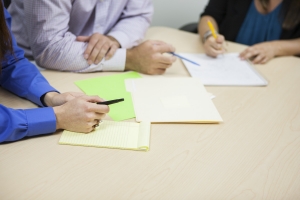 Are you a finance professional or management professional looking for consulting jobs in New York? The Horizon Group has a continuous stream of consultant jobs available throughout New York City within financial services companies and organizations.Consultants are normally hired to help companies and organizations with trouble spots, and to transform the organization's work practices to make them more productive and efficient. Consultants are known to provide an outside perspective, creating an objective point of view to help organizations spot problems or better their performance in ways that people within the organization might not be able to see.
Good consultants in NYC usually have industry experience and expertise in the consulting area that is being presented. Consultants usually get along with people and know how to interact with a variety of clients. They should be able to give presentations, solve difficult problems and navigate office politics. Consultants should also be comfortable taking on temporary assignments that could last weeks, months, or years depending on the client's needs. Consulting is a great opportunity to work for a finite period of time, while gaining valuable knowledge.
We currently have consulting opportunities for the following job openings. These assignments will vary in length and locations. If you are interested in any of the consulting jobs below, please don't hesitate to send us your resume. If you are a candidate that we think will be a perfect fit for the opportunity, we will contact you and submit your resume to our clients. These are the types of consultant jobs our clients are looking for in New York:
Click on one of the job openings below for more details:
Regulatory Quality Assurance Consultant
Senior Sales Support Consultant
Senior Business Analyst Consultant
Global Technology Business Analyst Consultant
Operations Project Manager Consultant