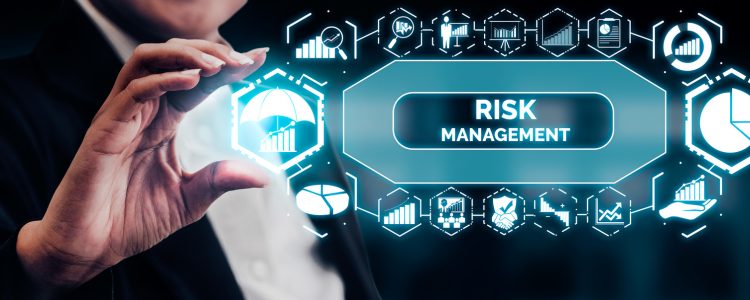 Risk Management Jobs
Looking for Risk Management Jobs in New York?
If you're searching for rewarding risk management jobs in New York, look no further. The Horizon Group is your trusted partner in connecting talented professionals with top-tier employers in the dynamic field of risk management. With our extensive network, industry expertise, and personalized approach, we are committed to helping you find the perfect risk management job opportunity in the thriving business hub of New York.
As a risk management professional in New York, your role will involve providing expert advice to clients on various credit risk and economic capital related topics. These areas encompass a wide range of critical aspects within the risk management discipline. Here are some key areas where your expertise will be utilized:
Dual Rating Methodologies: You will be responsible for understanding and evaluating the dual rating methodologies employed by financial institutions. This involves assessing the effectiveness and reliability of credit rating models and frameworks used to evaluate the creditworthiness of borrowers or counterparties.
Loan Loss Reserve Methodologies: You will provide guidance on loan loss reserve methodologies, which involve estimating the potential losses associated with loans or credit portfolios. This includes evaluating different approaches, such as the incurred loss model or expected credit loss (ECL) model, and determining the appropriate methodology based on regulatory requirements and industry best practices.
Quantitative Methods and Tools: Your expertise will extend to quantitative methods and tools used in credit risk measurement. This includes analyzing statistical models, probability of default (PD) models, loss given default (LGD) models, and exposure at default (EAD) models. You will assess the accuracy and reliability of these models and ensure they align with regulatory standards.
Credit Grading System Validation: You will play a vital role in validating credit grading systems utilized by financial institutions. This involves evaluating the effectiveness of internal rating systems, ensuring consistency in risk assessment, and verifying the alignment of ratings with actual credit quality.
Credit Risk Measurement: You will provide insights and expertise in credit risk measurement techniques. This includes evaluating methodologies to quantify credit risk exposure, assessing portfolio risk concentrations, and conducting stress testing and scenario analysis to identify potential vulnerabilities.
Credit Risk Mitigation: Your role will also involve advising clients on credit risk mitigation strategies. This includes assessing the effectiveness of collateral management, credit derivatives, credit insurance, and other risk transfer mechanisms. You will assist in identifying suitable risk mitigation tools and ensuring their alignment with the overall risk management framework.
Capital Allocation: A crucial aspect of risk management is capital allocation. You will guide clients in allocating capital to different business units, portfolios, or products based on their risk profiles. This involves evaluating risk-adjusted return on capital (RAROC) methodologies and optimizing capital allocation to enhance profitability while maintaining an appropriate level of risk.
These are just a few examples of the credit risk and economic capital related topics that you will handle as part of your job duties in risk management. By leveraging your expertise in these areas, you will help clients make informed decisions, implement effective risk management strategies, and ensure compliance with regulatory requirements.
Why Choose Risk Management Jobs in New York?
New York City is renowned as a global financial center, offering a wealth of opportunities for professionals in the risk management field. The city is home to numerous financial institutions, including banks, investment firms, insurance companies, and consulting firms, all of which require skilled risk management professionals to navigate the complexities of the financial landscape.
Risk management plays a crucial role in safeguarding organizations against potential threats, identifying and mitigating risks, and ensuring compliance with regulatory requirements. By pursuing risk management jobs in New York, you gain exposure to diverse industries, work with leading experts, and contribute to the stability and growth of prestigious institutions.
The Horizon Group: Your Gateway to Risk Management Jobs in New York
As a premier recruitment agency specializing in risk management, The Horizon Group is uniquely positioned to help you navigate the competitive job market in New York. Here's how we can assist you:
Extensive Network: With over 30 years of experience, we have built a vast network of top-tier employers in New York City. Our strong relationships with hiring managers and industry professionals enable us to connect you with exclusive job opportunities that may not be advertised elsewhere.
Specialized Expertise: Our team of experienced recruiters understands the intricacies of the risk management field. Whether you specialize in credit risk, operational risk, market risk, or enterprise risk management, we have the knowledge and insight to match your skills and expertise with the right job opportunities.
Personalized Approach: At The Horizon Group, we believe in the power of personalized service. We take the time to understand your career aspirations, strengths, and preferences. By conducting in-depth consultations, we ensure that the risk management jobs we present to you align with your goals, values, and professional growth trajectory.
Job Market Insights: Our team stays up-to-date with the latest trends and developments in the risk management job market in New York. We are well-versed in the skill sets, certifications, and qualifications that employers seek in candidates. Leveraging this knowledge, we provide guidance on how to enhance your profile and stand out from the competition.
Confidentiality and Support: We understand the sensitivity of your job search. Rest assured that all interactions and information shared with us are treated with the utmost confidentiality. Our dedicated team provides professional support, interview preparation, and negotiation guidance to ensure your success in securing your ideal risk management job.
Start Your Journey to Risk Management Jobs in New York Today!
Ready to take the next step in your risk management career? The Horizon Group is here to guide you towards exciting risk management jobs in New York. Explore the latest job opportunities and submit your application online. Let us leverage our industry expertise and network to help you find the perfect risk management job that matches your skills, aspirations, and career goals. Your next professional adventure awaits in the vibrant city of New York!
Some of your job duties will include advising clients on a number of credit risk and economic capital related topics. These areas include: dual rating methodologies, loan loss reserve methodologies, quantitative methods and tools supporting credit risk measurement, credit grading system validation, credit risk measurement, credit risk mitigation, and capital allocation among others.
Below are the types of jobs that we normally recruit for. These jobs may not be open at this time. Take a look at our "Hot Jobs" section  for our current openings. Please click on one of the risk management jobs below for further details on the position:
Head of Commercial Real Estate
Risk Assurance – Internal Auditor