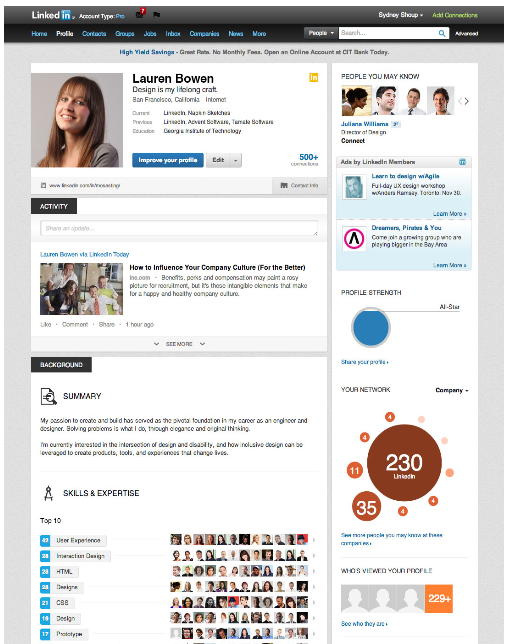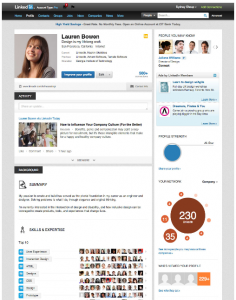 LinkedIn announced today that they have launched the new generation of the LinkedIn Profile. The new profile is supposed to make it easier for LinkedIn's 175 million members to tell their professional stories, be found for different job opportunities, and build relationships through meaningful interactions.
LinkedIn will be rolling out the new profiles over the next few months. They are advertising that the new profiles will make it easier to do three things:
1) Tell Your Professional Story
Their new visual design helps you make a powerful first impression and showcase your skills and accomplishments. They will also provide tools such as inline editing, making it a lot easier and faster to keep your profile up to date. Executive recruiters (like ourselves) are really going to like this new feature.
2) Discover People and Job Opportunities
This new profile will show you rich and visual insights on the people and companies in your network. These insights will also make it simpler to discover people outside your network and quickly establish common ground to make more meaningful connections.
3) Engage With Your Network
LinkedIn has made it easier to see what is happening within your network and will make it easier for you to engage with your network. Recent activity is now on the top of the profile, allowing you to stay current with what you network has been sharing and doing.
If you would like to be one of the first ones to get the new LinkedIn profile, you can sign up by clicking this link: https://www.linkedin.com/profile/sample.
Source: LinkedIn Blog
Photo Credit: LinkedIn Blog